Limited Time Offers for New Merchants
Looking for a smart handheld that has lite POS functions? Try our FREE* handheld POS, bluu™ Point today. New features included are Appointment Management, Built-in Barcode Scanner, and Customer Management.
*Merchant processing account is required. Terms and conditions apply. **POS integration $10 per month

A single, compact device is all you need to ring customers up. bluu™ Point is the ideal mobile, hand-held smart terminal that can accept payments anywhere, whether in-store or in a mobile setting. bluu™ Point can be used as a standalone terminal for merchants or as a value-added product.
Features
Accept payments anywhere
Built-in printer
Multiple Payment Acceptance Types
Customer Management
Product Registration
Inventory Management
4G LTE Data Plan Available***
*** Additional Fees Apply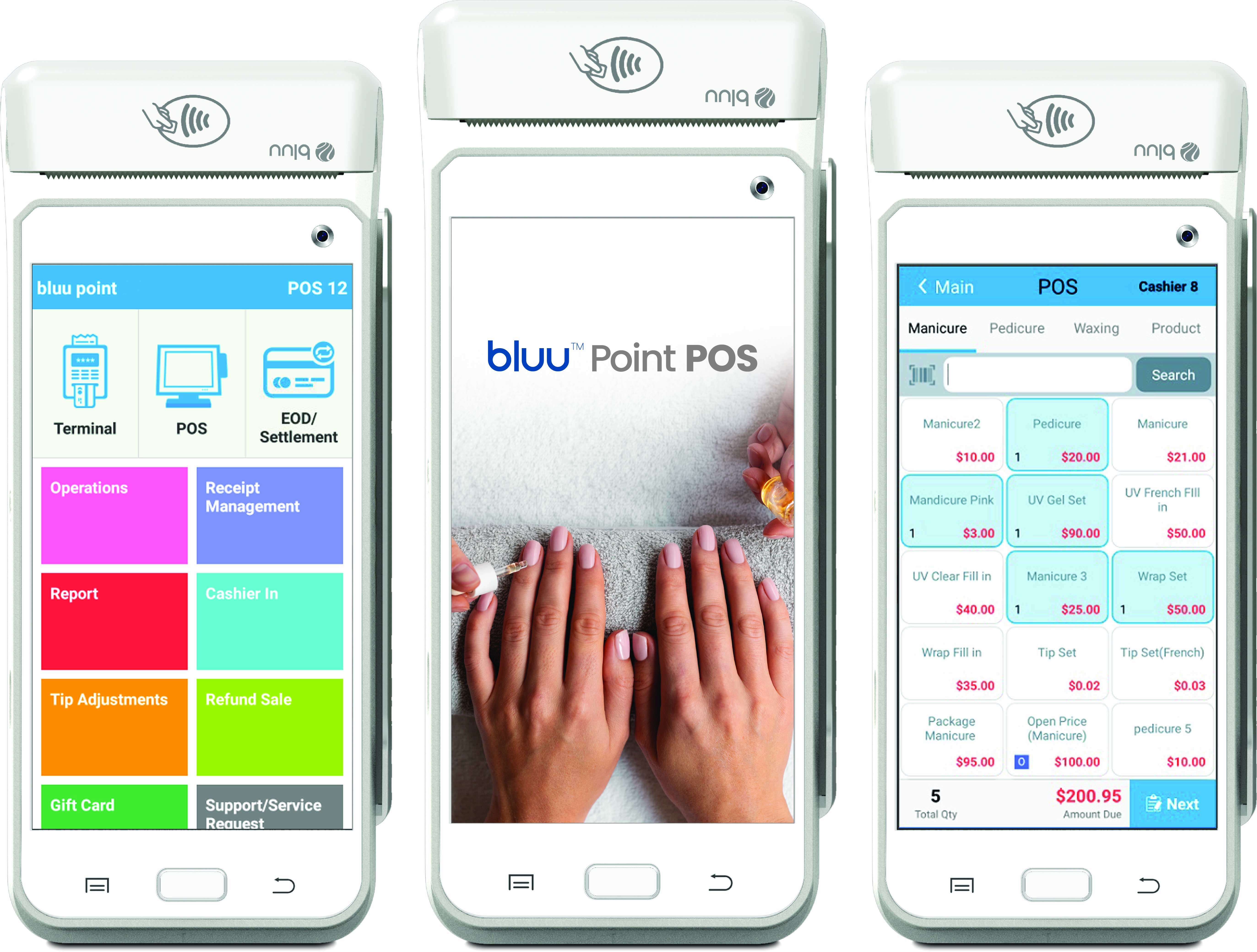 bluu™ Point

Traditional Terminal

Appointment Management

✓
X

Built-in Barcode Scanner

✓
X

Customer Management

✓
X

Mobility, WiFi, 4G LTE Data Plan**

✓
X

Digital Signatures

✓
X

Receipts (Email & text)

✓
X
Multi-Language Support
(ENG, KORE, CHN, JPN, SPA)
✓
X

Cash Tender

✓
X

Automatic Updates

✓
X
---