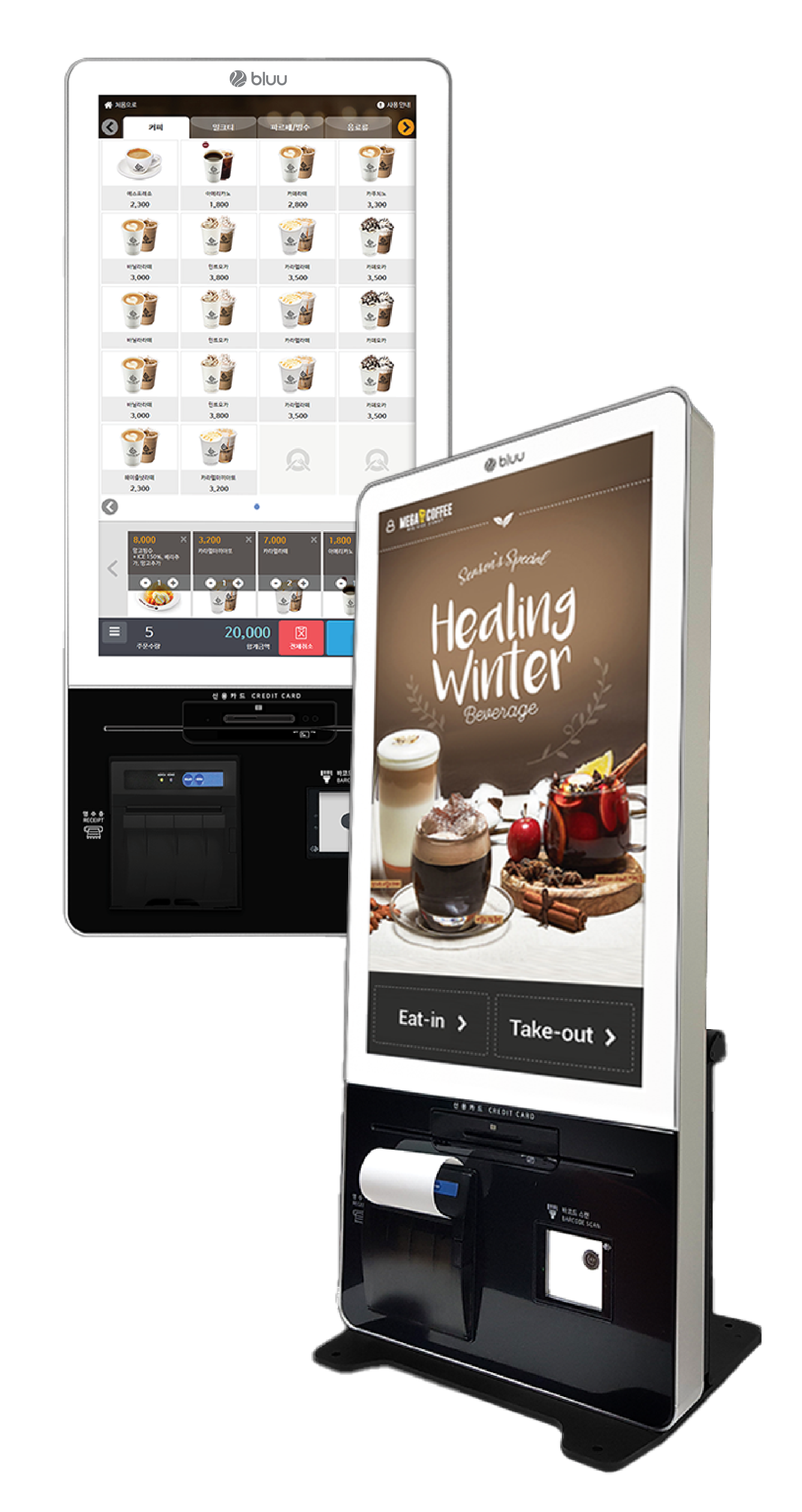 Built-in MSR and EMV reader
Accept the latest payment types
QR Code Payments
Accepts select QR code based payments like Alipay™ and WeChat Pay.
Pre-orders & QR Code Scanner
Customers can preorder from epipay® and then scan their QR code from their phone
Pickup Number Display Connection
Pickup or order number display screens can be integrated so customers know when their order is ready
Promotions & Coupons
Scan coupon or promo codes using the built-in barcode scanner for discounts or to make payments. (Coming soon)
EMV Card Payments
Accepts EMV chip payments with the built-in card reader
Features
21.5-inch touch screen models
Built-in chip and stripe reader
The POS and kiosk are synced via bluu™ Cloud,
so there`s no need to worry about loss of data.**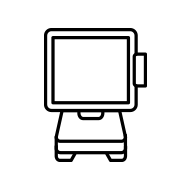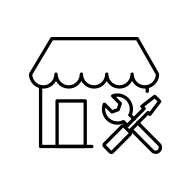 **blue™ Restaurant software required.
Languages?
bluu™ Kiosk supports up to 15 languages including English, Spanish, Korean, Chinese and others.
bluu™ Kiosk 150
bluu™ Kiosk 210
Screen Size
15 inch
21.5 inch
Color
Black
White
Processor
Intel® Celeron® J1900/2.0GHz Processors (Fanless)
Memory
4GB
Storage
64 GB SSD
Operating System
Windows® based
Dimensions
12.99 x 25.59 x3.94 (in)
12.99 x 29.52 x 4.33 (in)
Weight
26.46 (lbs)
33.06 (lbs)
*Features, configurations, and specs are subject to change.